Saluting Ken Seher
At Brightside, we're very fortunate to have great volunteers. And today, well, we'd like to salute one of those volunteers – Mr. Ken Seher!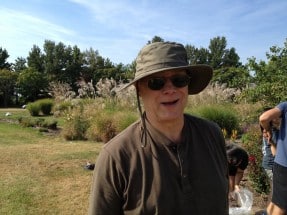 Ken has worked with Brightside for several years guiding volunteers and sharing his expertise with thousands of volunteers. He has been a part of planting annuals at the greenhouse, daffodils on the highway, plantings at City Hall and our Demonstration Garden, and planting and maintaining the Gardens at Lake Louie.
Thank you sincerely Ken for all of your hard work that's always done with a smile! You're making St. Louis cleaner, greener, and a better place to live!