Making St. Louis a cleaner, greener, better place to live!
Dedicated to cleaning, greening St. Louis since 1982
At Brightside St. Louis, our mission is to improve the quality of life in our community by educating, engaging and inspiring St. Louisans to make our region cleaner, greener and more environmentally sustainable.
From graffiti removal to our sustainable Demonstration Garden to the daffodils that sprout their blooms all around town, Brightside St. Louis is the city's oldest and most comprehensive nonprofit cleaning and greening organization. Check out our work to grow an even more beautiful St. Louis!
Brightside is funded through donations from individuals, companies and foundations and by a grant from HUD and the St. Louis Community Development Administration.
Join in Our Mission as a Volunteer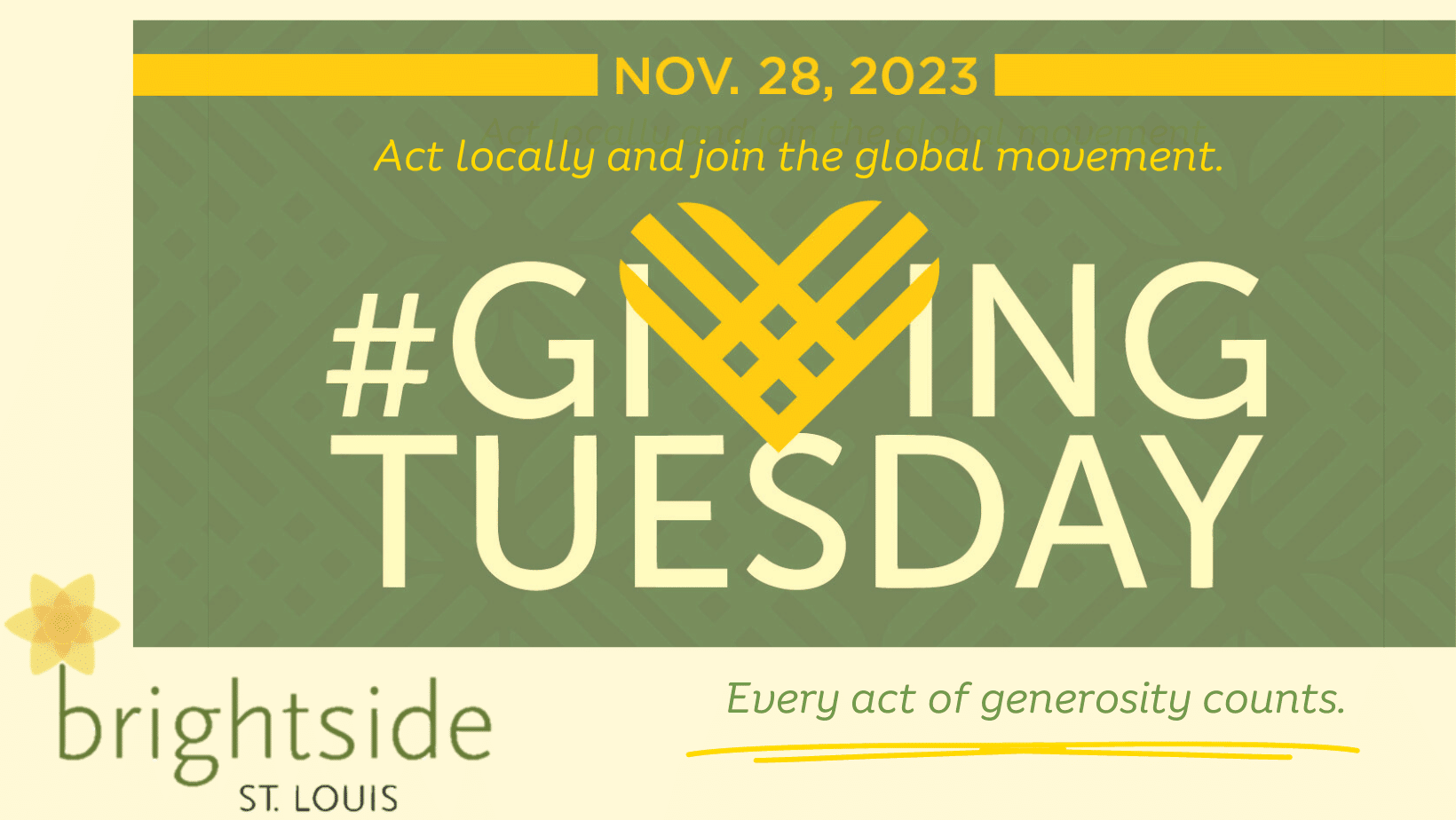 "Every act of generosity counts and everyone has something to give."
#GivingTuesday is a global generosity movement unleashing the power of people and organizations to transform their communities and the world. With your help, Brightside St. Louis can continue supporting cleaning and greening efforts across our beautiful city and right here in our demonstration garden. We provide residents with the education and tools they need to create their own neighborhood cleaning and greening initiatives. Donate today!