Please Don't Litter St. Louis!
As you and your neighbors take time to clean up your communities, consider getting a "Please Don't Litter St. Louis" yard sign to place on a corner or by a vacant lot or where ever you think a reminder would be helpful!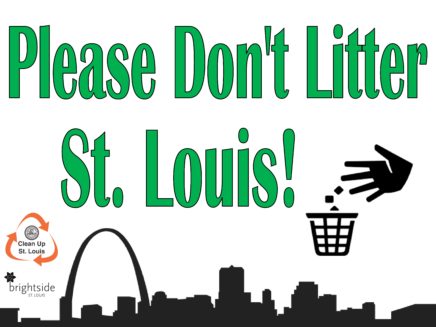 These yard signs are available for $5 to city residents and can be picked up at the Brightside Office located at 4646 Shenandoah Ave 63110.
As part of a pilot project, you may be eligible for a "Don't Litter St. Louis Kit," if your address falls within the selected pilot area. For more information on this kit and map of the pilot area click here.
4 responses to "Please Don't Litter St. Louis!"